The Heartbeat of Totum Farm
Here at Totum Farm we believe in raising animals with integrity. We believe animals should be raised on pasture or in the forest (if you're a pig!) where they are free to express themselves to the fullest and live their best lives rooting, pecking, and soaking up sunshine! We proudly supplement pasture fare with non-GMO, corn and soy free feed  which is milled just down the road from the farm. 
Reserve your fresh Thanksgiving Turkey!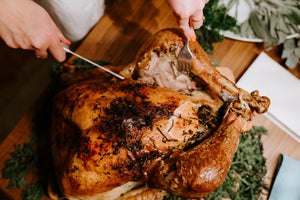 Delivery and Farmers' Market Schedule
Corvallis/Albany
Wednesday home delivery
Corvallis Farmers' Market is closed for the season, we'll be back April 15th!
Portland/Salem
Home delivery the first Tuesday of each month only. All orders may be picked up at PSU market any Saturday of the year.
PSU Farmers' Market year round every Saturday except New Years Eve
*Delivery days may change as needed during the year